Directors & Specialists
Chris Deutscher
EXECUTIVE DIRECTOR, MELBOURNE
Chris is a graduate of Melbourne University, BA (Architecture), and has over 40 years art dealing, auction and valuation experience as Director of Deutscher Fine Art and more recently, as co–founder and Executive Director of Deutscher~Menzies. He has extensively advised private, corporate and museum art collections and been responsible for numerous Australian art publications and landmark exhibitions. He is also an approved valuer under the Cultural Gifts Program, Ministry for the Arts.
Damian Hackett
EXECUTIVE DIRECTOR, SYDNEY
Damian has over 25 years experience in public and commercial galleries, and the fine art auction market. He completed a BA (Visual Arts) at the University of New England, was Assistant Director of the Gold Coast City Art Gallery, and in 1993 joined Rex Irwin Art Dealer, a leading commercial gallery in Sydney. In 2001 Damian moved into the fine art auction market as Head of Australian and International art for Phillips de Pury and Luxembourg, and from 2002–2006 was National Director of Deutscher~Menzies.
Art Specialists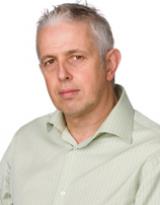 Crispin Gutteridge
SENIOR ART SPECIALIST, HEAD OF INDIGENOUS ART
Crispin holds a Bachelor of Arts (Visual Arts and History) from Monash University. In 1995, he began working for Sotheby's Australia, where he became the representative for Aboriginal art in Melbourne. In 2006 Crispin joined Joel Fine Art as head of Aboriginal and Contemporary Art and later was appointed head of the Sydney office. He possesses extensive knowledge of Australian indigenous art and has over 15 years experience in the Australian fine art auction market.
Henry Mulholland
Henry Mulholland is a graduate of the National Art School in Sydney, and has had a successful career as an exhibiting artist. Since 2000, Henry has also been a regular art critic on ABC Radio 702. He was artistic advisor to the Sydney Cricket Ground Trust Basil Sellers Sculpture Project, and since 2007 a regular feature of Sculpture by the Sea, leading tours for corporate stakeholders and conducting artist talks in Sydney, Tasmania and New Zealand. Prior to joining Deutscher & Hackett, Henry's fine art consultancy provided a range of services, with a particular focus on collection management and acquiring artworks for clients on the secondary market.
Lucie Reeves-Smith
CONTEMPORARY ART SPECIALIST and GALLERY MANAGER - SYDNEY
Lucie completed her studies in Belgium, obtaining Masters of Arts in Art History (Modern and Contemporary Art), together with a Bachelors of Art History, Archaeology and Musicology from Université Catholique de Louvain. Since returning to Australia in 2014, she has gained sound experience in cataloguing, research and arts writing through various roles with the Museum of Contemporary Art Australia, S.H. Ervin Gallery, Casula Powerhouse Arts Centre and with private art advisory firms Tutela Capital and LoveArt International.  
Veronica Angelatos
SENIOR RESEARCHER & WRITER
Veronica has a Master of Arts (Art Curatorship and Museum Management), together with a Bachelor of Arts/Law (Honours) and Diploma of Modern Languages from the University of Melbourne. She has strong curatorial and research expertise, having worked at various art museums including the Peggy Guggenheim Collection, Venice and National Gallery of Victoria, and more recently, in the commercial sphere as Senior Art Specialist at Deutscher~Menzies. She is also the author of numerous articles and publications on Australian and International Art.
Auctioneers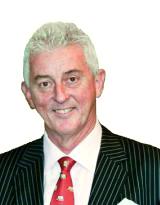 Roger McIlroy
Roger was the Chairman, Managing Director and auctioneer for Christie's Australia and Asia since 1989, having joined the firm in London in 1977. While with Christie's, Roger presided over many significant and record-breaking auctions including The Collection of Sir Leon and Lady Trout (1989), Alan Bond's Dallhold Collection (1992), The Harold E. Mertz Collection of Australian Art (2000), The W.R. Burge Collection (2006) and numerous major auctions in Asia. Since Christie's departure from Australia, Roger has built a highly distinguished art consultancy in Australian and International works of art advising leading collectors both private and institutional. Roger continues to independently operate his privately-owned International and Australian art dealing and consultancy business alongside his role at Deutscher and Hackett.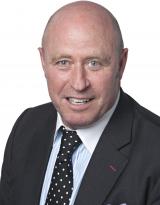 Scott Livesey
Scott Livesey began his career in fine art with Leonard Joel Auctions from 1988 to 1994 before moving to Sotheby's Australia in 1994, as auctioneer and specialist in Australian Art. Scott founded his eponymous gallery in 2000, which represents both emerging and established contemporary Australian artists, and includes a regular exhibition program of indigenous Art. Along with running his contemporary art gallery, Scott has been an auctioneer for Deutscher and Hackett since 2010.
Client Services
Claire Kurzmann
GALLERY MANAGER - MELBOURNE
Claire has a Bachelor of Fine Arts (Visual Art) from the University of Melbourne. She gained several years' experience working as Gallery Assistant at Metro Gallery, Melbourne, assisting with exhibitions, events and marketing. She has acted as Artist Liaison for the Arts Centre Melbourne, coordinating aspects of artist care and has gained technical experience as a Studio Assistant for a number of emerging Australian artists.
Finance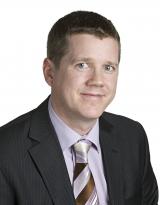 Alex Creswick
With a Bachelor of Business Accounting at RMIT, Alex has almost 20 years experience within financial management roles. He has spent much of his early years within the corporate sector with companies such as IBM, Macquarie Bank and ANZ. With a strong passion for the arts more recently he was the Financial Controller for Ross Mollison Group, a leading provider of marketing services to the performing arts. Alex is currently completing his CPA.
Registration
Mara Sison
Mara has a Bachelor of Arts (Humanities) from the University of Asia and the Pacific, Philippines and a Master of Cultural Heritage and Museum Studies from Deakin University. She had gained her experience in the private and not-for-profit sectors as a Gallery Manager and Exhibitions Coordinator for MiFA Asian Contemporary Art and Melbourne Fine Art Galleries and as an Administration Officer for Australia China Art Foundation.